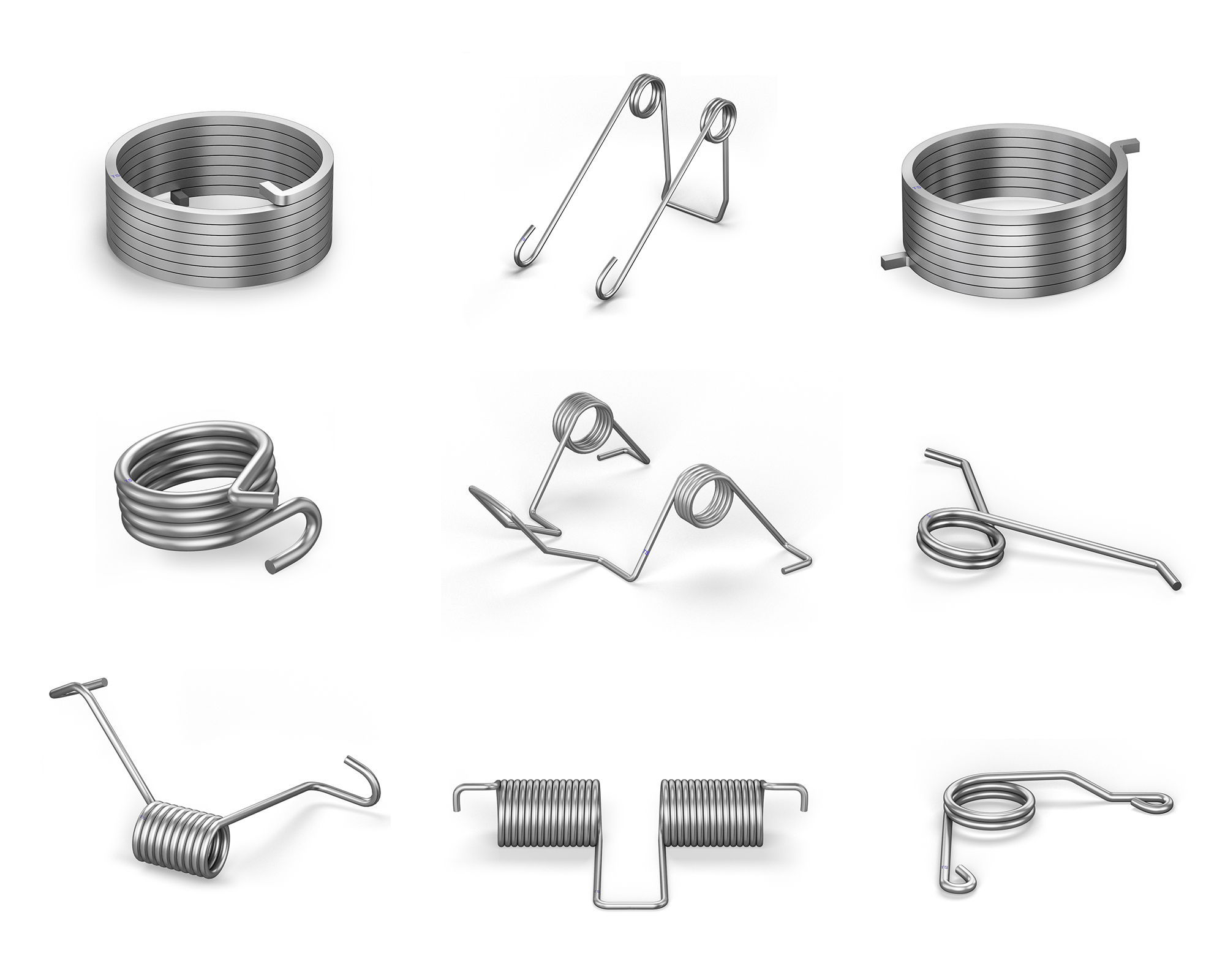 Torsion Springs
Torsion springs are coiled springs that work by either twisting or torsion, (rotational motion), the ends of torsion springs are attached to separate components which allow for a flexible object to store mechanical energy when twisted. Once twisted, the springs exert torque force in the opposite direction in a proportional amount to the angle that they are twisted.
---
At TSMC we manufacture custom torsion springs from round, square, rectangular and special section wire, the most common material types are stainless steel (type 302, type 316 and type 17-7 PH), music wire, spring steel and hard drawn steel. The spring legs can be at any position and have virtually any bent, hooked, twisted, looped or formed to conform to custom application. Spring ends are available in several standard forms, such as short hook ends, hinge ends, straight offset, straight torsion, special ends, straight torsion and double torsion.

Normally torsion springs are close wound but can sometime have pitch to reduce friction between the coils and are left hand or right hand wound, usually is designed to wind up, when the spring winds up, the coil diameter will decrease and the body length will increase. Direction of the wind is determined by whether the torsion spring is made to work in a clockwise or counter-clockwise rotation for a given application.

Our torsion springs are used in wide variety of industries including Automotive, Medical Equipment, Electrical equipment, Aerospace and Robotic systems, a common example of a torsion spring is that used in a clothes pins, clipboards, door hinges, retractable seating, digital cameras and numerous other uses

As an experienced springs manufacturer, we can custom manufacture in a large choice of shapes of torsion springs to suit your design requirements.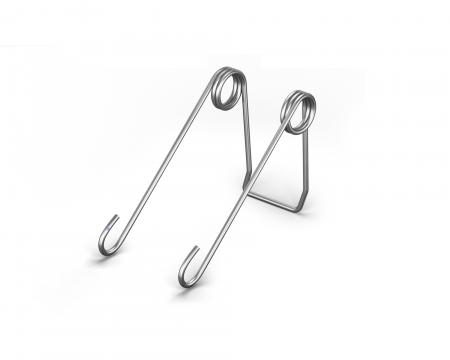 Torsion springs are a type of coil or helical spring that react to applied rotational forces,...
Details
Torsion springs are coiled springs that work by either twisting or torsion, (rotational motion),...
Details
Wave Springs
Full Catalog

Download
Torsion Springs | Spring Manufacturer - Tech Spring / TSI / TSMC
Tech Spring Manufacturing Corp. is one of the prime Torsion Springs | spring manufacturers based in Taiwan since 1987.
ISO accredited and manufacturing all types of springs, stamping molding and assembly of metal parts to Europe, USA, UK & Australia. We are specialized in the manufacturing, designing and analyzing all kinds of spring, such as wave springs (including of compression wave spring, wave single turn and nested spring), linear expander, retaining rings (including of internal, external, single turn and more turns), constant force spring, power springs (including of general and prestressed types), etc
Tech Spring / TSI / TSMC has been offering customers high-quality precision-made springs, both with advanced technology and 31 years of experience, Tech Spring / TSI / TSMC ensures to meet each customer's demands.