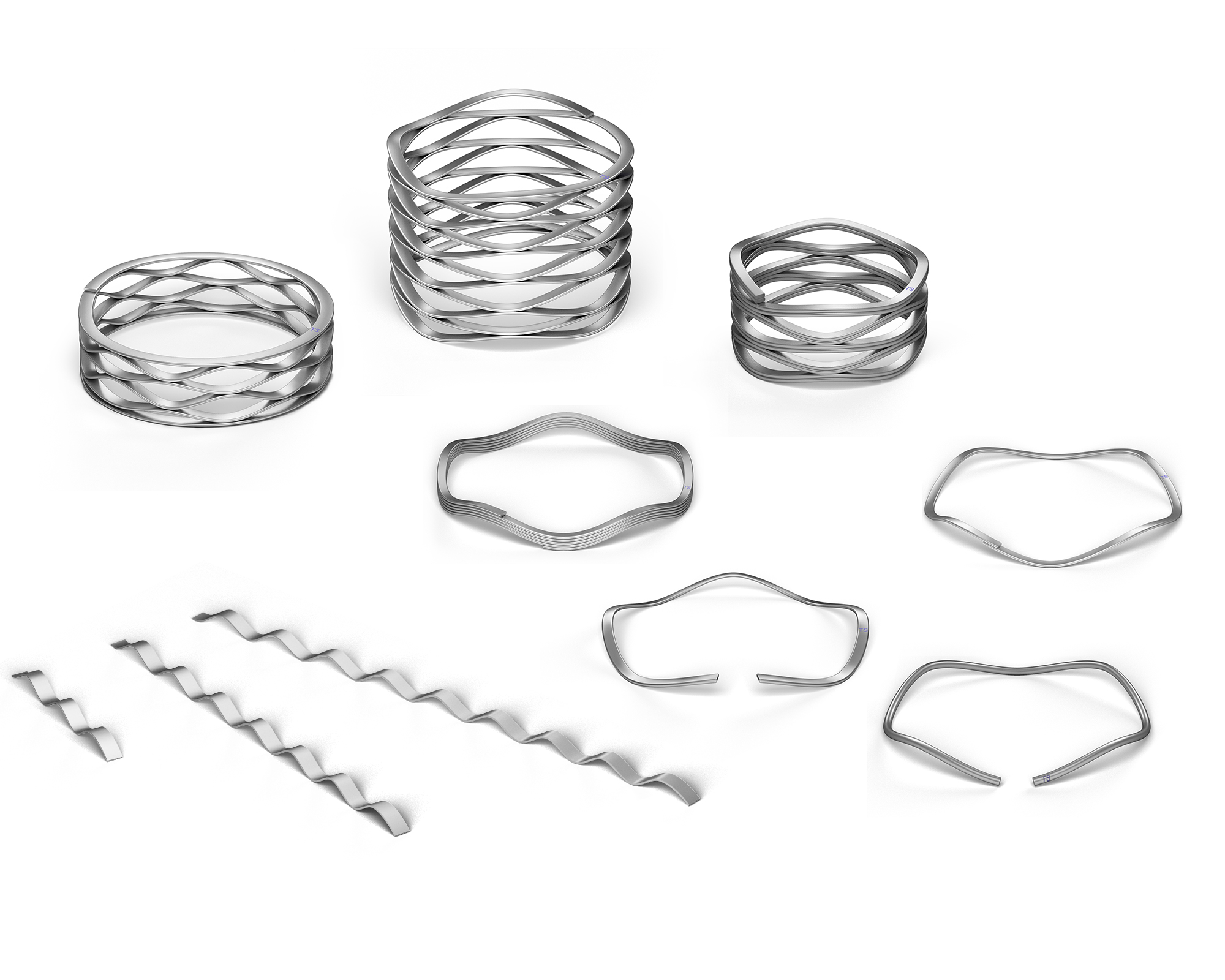 Wave Springs
TSMC Wave Spring offer the strong advantage of space savings when used to replace coil springs. By reducing the operating height, the height of Wave Spring is reduced. With the smaller assembly size, the client product can be more miniaturization and high precision.
---
Wave Spring only needs to occupy minimal working area in the action, so it has outstanding features in the axial and radial space, and is not only limited to use of axial and radial space, but also can be used in other more sophisticated space.

Wave Spring can reach a predetermined working height gradually or instantaneously, and it can generate a range of almost no-force limited, and it can have a precise elastic coefficient through the proportional relationship between the load and the deformation.
Features
Wave Springs reduce spring height by 50%
Same force and deformation as ordinary coil / compression springs
Wave Springs fit radial and axial spaces
We can provide special materials
The load in an axial direction is 100% transferable.
Video
Tech Spring Wave Spring
Wave Springs
Full Catalog

Download
Wave Springs | Spring Manufacturer - Tech Spring / TSI / TSMC
Tech Spring Manufacturing Corp. is one of the prime Wave Springs | spring manufacturers based in Taiwan since 1987.
ISO accredited and manufacturing all types of springs, stamping molding and assembly of metal parts to Europe, USA, UK & Australia. We are specialized in the manufacturing, designing and analyzing all kinds of spring, such as wave springs (including of compression wave spring, wave single turn and nested spring), linear expander, retaining rings (including of internal, external, single turn and more turns), constant force spring, power springs (including of general and prestressed types), etc
Tech Spring / TSI / TSMC has been offering customers high-quality precision-made springs, both with advanced technology and 31 years of experience, Tech Spring / TSI / TSMC ensures to meet each customer's demands.